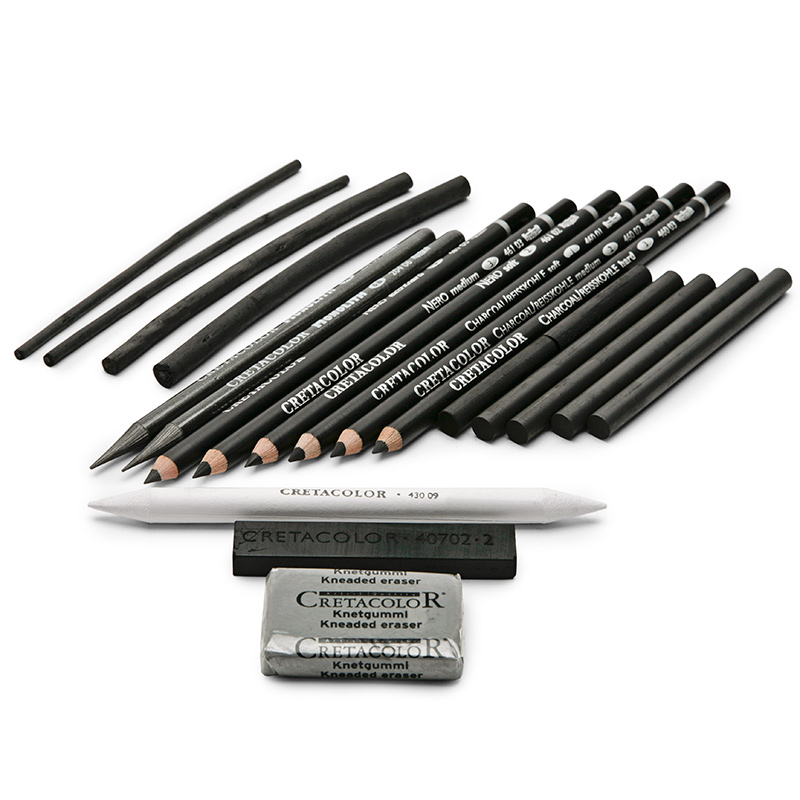 Charcoal pencils & artist pencils suitable for <b>drawing, sketching, or smudging.
A charcoal pencil offers a familiar feel and provides you with a lot of control over your marks.
Even in this more structured form, charcoal pencils & artist pencils can be manipulated to create an array of rich and dark tones, as well as thin lines and bold ones.
Our picks range from beginner to artist-grade sets. Remember that charcoal, even in pencil form, is delicate, so these can still break if dropped. And sharpen with care.
Fine Art Material offers branded pencils from European brands like Cretacolor, Lyra & Daler Rowney.