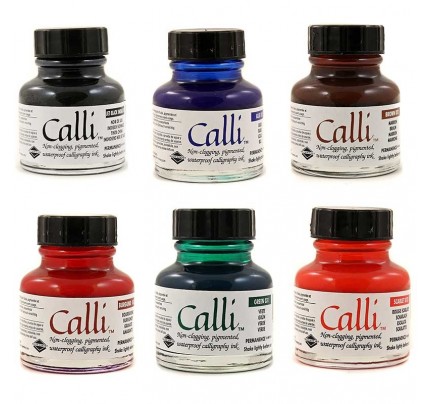 Calligraphy inks are available in different varieties from thick to thin. Calligraphy ink in primary colors, neon colors, metallic colors, shimmering colors in sets and individual all are available.
You do not have to be a serious calligrapher or professional to take your writing from mundane to spectacular.
All you need are the right tools and some practice. However, with so many pens, nibs, and inks out there, it can be overwhelming to parse through the different varieties.
Never fear: we have blackened our hands and desks with ink to bring you some of our favorite calligraphy pens and inks.